Asian Securitex Conference
亞洲安防會議

The Complex Challenges and Evolving Opportunities in APAC Security Industry
亞洲安防業的挑戰與未來機遇
Technology progresses at an unimaginable speed day by day, the risk of security in the region also increases exponentially. As a leading industry event supported by Hong Kong Police Force and other key international security association, Asian Securitex Conference will explore the challenges and opportunities that the security industry in APAC region is currently and will be facing. To offer audience a comprehensive coverage over the development of the industry, the Conference will cover a series of topic including Cybersecurity & Cybercrime, Security Procedure and Technology in the Post-pandemic Situation, the influence of Robotic/ Automation and AI towards Emergency Response and Control, Hong Kong Qualifications Framework (HKQF) and many more!
隨著科技的急速發展,區内的安全風險亦隨之增長及備受關注。作為行業領先活動,並由香港警務處和多個國際保安協會支持,亞洲安防會議將探討亞太地區安防行業目前以及未來將面臨的挑戰和機遇,帶領觀眾全面了解行業發展。會議將涵蓋網絡安全及科技罪案、後疫情時代的保安程序和技術、機器及自動化和人工智能如何協助緊急應變和控制、香港資格框架 (HKQF) 等一系列熱門議題。
CPD Points Available!
Date 日期 :

18 Nov 2022 (Friday) |  2022年11月18日 (星期五)

Time 時間 :

10:00 – 16:30

Venue 地點 :

Hong Kong Convention and Exhibition Centre
香港會議展覽中心

Fee 費用:

HK$200 (COVID-19 Special Offer 抗疫期間特別優惠)
*All talks will be conducted in English only.
STEP 步驟 1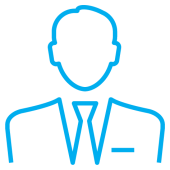 Pre-register / Login as Build4Asia Visitor 登記參觀 / 登入賬戶
STEP 步驟 2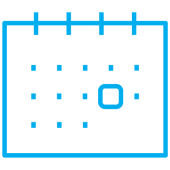 Choose Event Registration after registering as visitor 成功登記參觀後,點選活動登記
STEP 步驟 3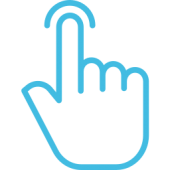 Select the session(s) you would like to attend 選擇場次(可多選)
Conference Advisory Panel

會議籌委會
Conference Programme 會議日程
10:00 – 10:30  Registration
10:30 – 10:50
Opening Remarks & Keynote
Ms Jane Curzon Lo, BBS, JP, Chairman
Security and Guarding Services Industry Authority
 
 
10:50 – 11:30
Cybersecurity & Cybercrime
Mr Paul Yeung, Senior Inspector of Police
Cyber Security and Technology Crime Bureau (CSTCB), Hong Kong Police Force

 
 

11:30 – 12:10
Information Security
– Relationship amongst Logical/ Information/ IT/Network/ Cyber security
– Risk-based information asset protection program
– ASIS Information Asset Protection Guideline

Mr Rex Lam, Chairman
ASIS International Hong Kong Chapter


 
13:50 – 14:10
AI Sensing Solution Using Video and LiDAR
– Advanced Sensing VA Technologies
– LiDAR based sensing technologie



Mr Simon Chow

, Sales Director
SecuRex Solution Limited

 
 
14:10 – 14:50
Fireside Chat – How security and fire safety solutions accelerate smarter building


Mr Gene Ho

, General Manager, Sales
Electronic Security
Chubb Hong Kong Limited


Mr Howard Wong

, Assistant General Manager, Sales
Fire Safety
Chubb Hong Kong Limited

Mr Andy W.C. Tang

, Deputy Executive Manager, Security Systems
The Hong Kong Jockey Club

Ir Justin Y.T. Chan

, Principal Consultant
Engage (Asia) Limited
 
15:10 – 15:50
Hong Kong Qualifications Framework (HKQF)
Mr Johnny Ho, Chairman
Chamber of Security industry

 
 

15:50 – 16:20
Panel Discussion – The role of Security, the Pre Vs. the Post Pandemic World"
– What is the major change in security industry Pre & Post Pandemic? What is the "New Normal"?
– What challenge are we facing as pandemic brings the "New Normal"
– What shall the practitioners in the industry prepare for the Post Pandemic world

Moderator:
Mr John Li, Chairman
The Hong Kong Security Association


 
Panelist:
Mr Rex Lam, Chairman
ASIS International Hong Kong Chapter

Mr Johnny Ho, Chairman
Chamber of Security industry


Mr Gene Ho

, General Manager, Sales
Electronic Security
Chubb Hong Kong Limited

 
16:20 – 16:25
Closing Remarks
Mr John Li, Chairman
The Hong Kong Security Association