Why exhibit?
Being a Build4Asia exhibitor, you do not only sign up for an exhibiting space for 3 days but also some complementary all-round promotional services to further broadcast your sales and network before, during and after the show!
"Build4Asia is a great platform to showcase our green and sustainable solutions. We met many potential customers and friends here and we all enjoyed this fabulous event!"
Ricky Chan
General Manager & Managing Director
Johnson Controls Hong Kong Ltd
"It is a great opportunity to catch up with the latest trend and understand the needs of the customers, so that we can have a better plan for the future direction of Welfare."
Jeff T.H. Cheung
Chief Executive Officer
Welfare Electronic Component Ltd
---
Show Promotion
A comprehensive promotion programme will be run to ensure the quality and quantity of the trade visitors. Our extensive visitor promotion campaign includes:
Advertisement & News Release
Advertising and publicity campaign will be launched in leading industry magazines, newspapers, newsletters, regional print, broadcast and internet media, months prior to the exhibition.
Promotion Materials
A full range of publicity materials such as Show Update, Advance Buyers' Guide, Product Highlights, Email Broadcast, Supplement, VIP Invitation, Posters and many more will be produced to maximize show coverage and attention drawn.
Direct Promotion
Apart from direct mail campaigns to our extensive database, the Organisers will arrange personal visits to regional cities in order to meet with important buyer groups and associations, and reinforce the promotion force.
 
VIP Nomination
The organisers are delighted to extend special hospitality programmes to qualified VIP buyers nominated by our exhibitors and industry associations.
 
Public Relation
Our PR team maintains close relations with the media & trade publications and disseminates exhibitors' information for greater publicity.
---
Exhibiting Cost
SME Fund
Exhibitors are entitled to apply the SME promotion funding. For details, kindly visit the website at http://www.smefund.tid.gov.hk
Flexible Exhibiting Options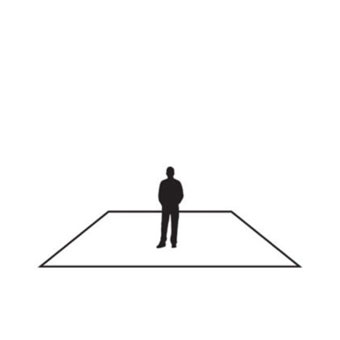 SPACE ONLY
US$ 420 / m² 
(min. 18m²)
Bare floor space, ideal for large exhibitions or national groups who wish to build their own stand
WALK-ON PACKAGE
US$465 / m² 
(min. 9m²)
Walls, carpet, lighting, fascia, counter and chairs are included
PREMIUM PACKAGE
US$500 / m² 
(min. 15m²)
Wall, carpet, lighting, fascia, company logo, counter, lockable cabinet, display shelves, table & chairs are included
---
下載中文版 Build4Asia 2018展覽冊子
---
Sponsorship opportunities
Details will be announced later, please stay tuned.
---
Book your booth
Please simply click the button below to launch the Application Form for exhibitingand submit your form on-line or fax back to our office nearest you!
---
Exhibitor List

Exhibits Preview