Register your interest for Build4Asia Awards 2024
Whilst the Build4Asia Awards will not be taking place in 2023, the Build4Asia is set to return to Build4Asia 2024. Register your interest with us to receive the latest updates directly to your mailbox.
Check out last edition's Build4Asia Awards 2022 Below
Build4Asia Awards 2022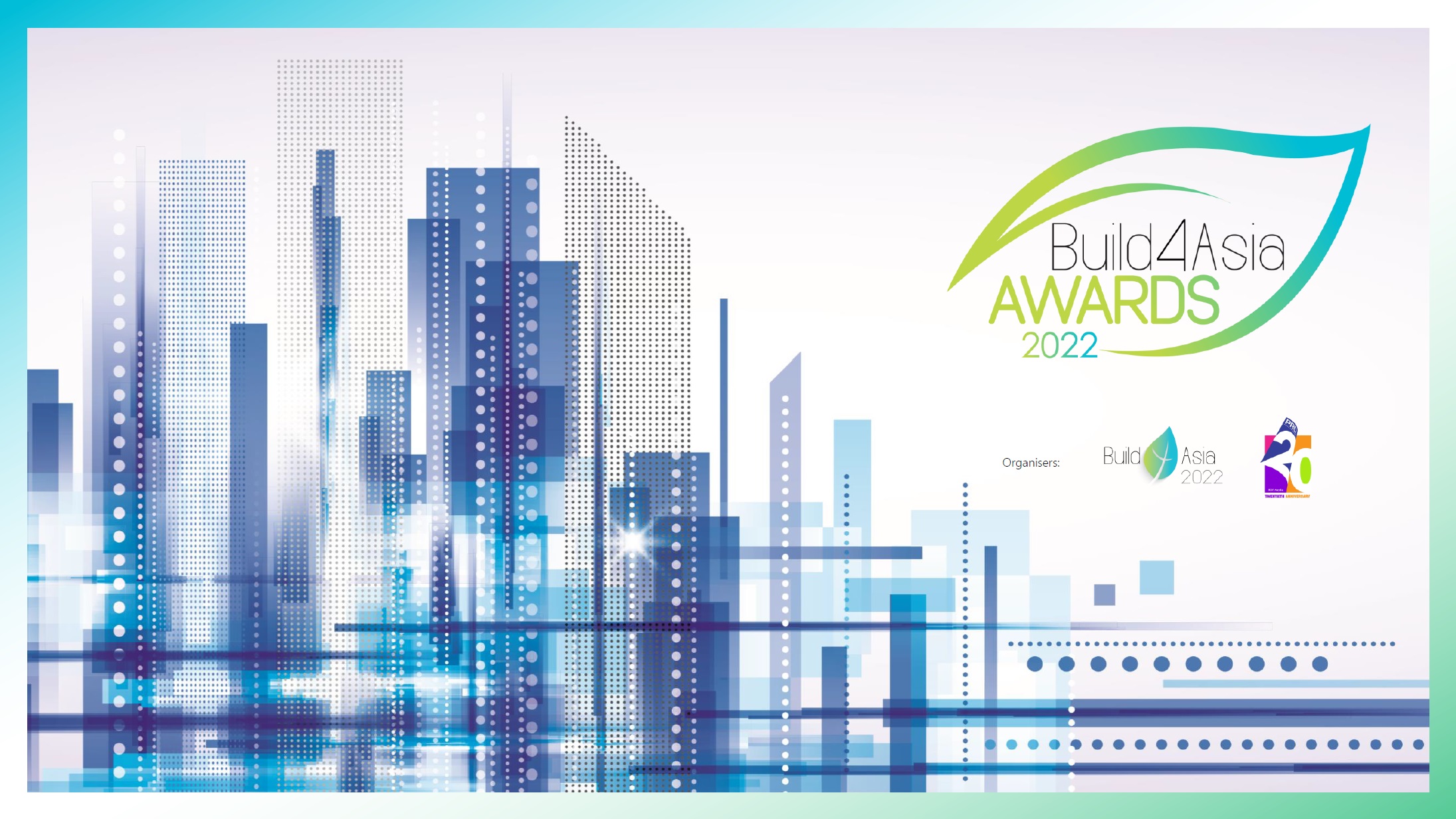 Jointly organised by Build4Asia and PRC Magazine, the Build4Asia Awards celebrate the achievements, developments and innovations within the building industry. The awards honour developers, architects, interior designers, contractors, engineers, local authorities, etc., who have demonstrated professional excellence in their services and have contributed to a quality and sustainable built environment.
Award Ceremony

Date:

17 Nov 2022
 
 

Winning Product & Project Display

Date:

16 – 18 Nov 2022

Time:

16 – 17 Nov 2022 – 11:00 – 18:30
18 Nov 2022 – 11:00 – 17:00

Venue:

Hong Kong Convention & Exhibition Centre
Award Category
Building

Architecture – Residential, Commercial & Future Projects 
Should have completed in the period between June 2018 and before June 2022.
Safe Contractors (supported by Lighthouse Club International) 
Should have completed at least 2 developments in Hong Kong and Macau from 2018 to the present.
Interior Design – Residential, Commercial & Others (Infrastructure, Education, Healthcare etc.)
Should have completed in the period between June 2018 and before June 2022.
Planning Proposal 
Masterplan design schemes must have been submitted for developer approval after 1 July 2018.
Infrastructure Project
The project must be completed in the period between June 2018 and before June 2022.
Greenest Overall Project 


Awarded to the project that demonstrates the highest achievement in sustainability 

 
 

Innovation

Building Materials
The highest quality materials that contribute to the development of the new Circular Economy
Products
Innovative product or range of products that aid industry's stakeholders in designing more efficient
places to live and work
Security Systems
Systems that protect lives and property in a dynamic and rapidly changing world
Technology


New technologies that advance a green and sustainable built environment
Promotion & Exposure Opportunities
Pre-show & Onsite Promotion

Special feature in the Build4Asia Awards catalogue (print & online version) reaching 200,000+ readers
Pre-show exposure on Build4Asia website during online voting
Pre-show exposure on social media platforms of Build4Asia & PRC Magazine
Product / project display at Build4Asia fairground
 
 

Prizes for Award Winners

Build4Asia Awards trophy
Exclusive rights to use the Build4Asia Awards logo for promotion
Special feature in post-event e-newsletters to reach the entire databases of Build4Asia & PRC Magazine
Special feature on websites of Build4Asia & PRC Magazine
Dedicated posts on social media platforms of Build4Asia & PRC Magazine
Judging Panel
listed in alphabetical order of last names
William Cheung
LWK + PARTNERS
Alistair Lathe
Super Geometry Architects Ltd.

Alex Peaker


ATKINS HK Architecture Studio 

Peter Cookson Smith


Urbis Ltd 

Wai Tang


QUAD Studio 

Glory Wang


Atelier Pacific Ltd 
Contact Us
Co-organiser