Build4Asia Conference 2020
Engineering innovations in Smart and Green Cities 綠色及智慧城市的創新工程
Smart and Green Cities are more than a trend – with two-thirds of the world's population expected to live in cities by 2050, there is a need to embrace innovation to unlock their full potential. Foreseeing this inevitable transformation, Build4Asia Conference 2020 convenes guest speakers from the HKSAR government, local engineering and building companies and associations to explore innovative ways to achieve social cohesion, economic vibrancy and environmental sustainability.
隨著城市化步伐日益加快,發展智慧及綠色城市已是大勢所趨 。 預計到2050年,全球三分之二的人口將在城市居住,可見有必要開發創新科技來提高城市負載力。本届Build4Asia 會議以「綠色及智慧城市的創新工程」為主題,邀請了多名來自香港特區政府、本地工程和建築公司及協會的演講嘉賓,探討創新工程如何增加社會凝聚力和經濟活力,實現可持續願景。
*All talks will be conducted in English only.
Date 日期:
12 Nov 2020
Time 時間:
9:00 – 17:00
Venue 地點:
Hall 1E, Hong Kong Convention & Exhibition Centre
香港會議展覽中心展覽廳1E
Fee 費用:
HK$100
STEP 步驟 1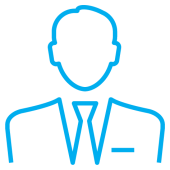 Pre-register / Login as Build4Asia Visitor 登記參觀 / 登入賬戶
STEP 步驟 2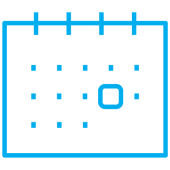 Choose Event Registration after registering as visitor 成功登記參觀後,點選活動登記
STEP 步驟 3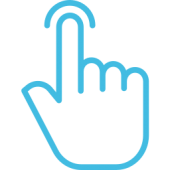 Select the session(s) you would like to attend 選擇場次(可多選)
Conference Programme 會議日程
9:15 – 9:35
Opening Remarks & Keynote
Mr Eric PANG, JP
Director
Electrical and Mechanical Services Department,
HKSAR Government
9:40 – 10:00
Automatic Parking System in Hong Kong
Ir Antonio CHAN
Deputy Managing Director
REC Engineering Company Limited 
10:05 – 10:25
Advocating Engineering Innovations in Hong Kong
Mr K H WAN  
Manager
Construction Innovation and Technology Application Centre,
Construction Industry Council

10:30 – 10:50    Break
10:50 – 11:10
Innovative Applications of IoT in Building Operation and Maintenance 
Mr C K LEE
Chief Engineer
Electrical and Mechanical Services Department,
HKSAR Government
11:15 – 11:35
Recovery of Low-temperature Heat in Buildings for Improving Energy Efficiency and Sustainability  
Ir Prof Michael LEUNG
Professor
School of Energy and Environment,
City University of Hong Kong

11:40 – 12:00
Innovative Way to Harvest More Renewable Energy in Sewage Treatment         
Mr Eddie S C MA
Senior Engineer
Drainage Services Department,
HKSAR Government

12:05 – 13:35     Lunch
13:35 – 13:55
City Data Repository and Applications Development for Built Environment       
Ir Dr Bruce CHONG
Director
Arup
14:00 – 14:20
TWIN & Multi Elevator System     
Mr Kwok Li LEE
Senior Quality Manager
Tkruppkrupp Elevator (HK) Limited
14:25 – 14:45
Easy Innovations to Tune-up Your BMS   
Ir Paul CHAN
Senior Smart Building Manager
Smart Energy Connect, CLP Innovation Enterprises Limited
14:50 – 15:10     Break
15:10 – 15:30
Retro-commissioning
Ir Dr Paul SAT
Head of Research and Public Education
Hong Kong Green Building Council
15:35 – 15:55
Building with Wellness and Green
Mr Edwin CHAN
Senior Project Director
New World Development Co. Ltd.
16:00 – 16:20
Closing Remarks & Keynote
Ir Dr Cary CHAN, JP
Executive Director
Hong Kong Green Building Council 
Contact Us 聯絡我們
For inquiry, please contact 如有查詢,請聯絡:
Organising Committee 籌委會:
Chairman 主席

 

Hong Kong Electrical Contractors

'

 Association

Ir

 Walter Au

Committee Members 成員

 

Building Services Operation and Maintenance Executives Society

Ir

 

Sr 

Martin Wan

Energy Institute Hong Kong

Ir

Paul Lee

 

Hong Kong Institution of Engineers Building Services Division

Ir

 Jimmy Li

Hong Kong Institution of Engineers Electrical Division



Ir

 Simon Chung




Solar Energy Society of Hong Kong




Prof H X Yang

 



Supporting Organisations 支持機構: