Build4Asia Conference 2022
Engineering Innovations for Carbon Neutrality
推動實現碳中和的創新工程
Every city in the world is growing: denser, hotter, and more populated than ever. As the world is getting more polluted because of the ever-expanding ways of living in cities, we, as the city dwellers, have the obligations to mitigate or even reverse our impact on Earth. At Build4Asia Conference 2022, speakers from the HKSAR Government, renowned engineering and building companies, associations and sustainability practitioners will gather under one roof to explore innovation and solutions needed for cities to accelerate the goal of carbon neutrality and pathways to net zero.
世界上每一座城市都正在不停發展,變得比以往更密集、更熱和聚集更多的人口。隨著這種不斷擴大的城市生活方式,世界亦變得越來越污染。我們作為城市的居民,有義務減輕甚至扭轉我們對地球的傷害。在 2022 年 Build4Asia 會議上,來自香港特區政府、知名工程和建築公司、協會和可持續發展同業將齊聚一堂,探討城市所需的創新科技和解決方案,以加快實現碳中和的目標和為淨零排放鋪路。
*All talks will be conducted in English only.
Date 日期:
16 Nov 2022 (Wed)
Time 時間:
09:00 – 16:45
Venue 地點:
Hong Kong Convention & Exhibition Centre
香港會議展覽中心
Fee 費用:
HK$100
STEP 步驟 1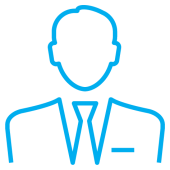 Pre-register / Login as Build4Asia Visitor 登記參觀 / 登入賬戶
STEP 步驟 2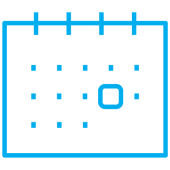 Choose Event Registration after registering as visitor 成功登記參觀後,點選活動登記
STEP 步驟 3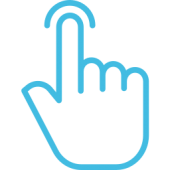 Select the session(s) you would like to attend 選擇場次(可多選)
Organising Committee 籌委會:
Chairman 主席

 

Hong Kong Electrical Contractors

'

 Association

Ir

 Walter Au

Committee Members 成員

 
Building Services Operation and Maintenance Executives Society
Ir Johnson Lau
Building Services Operation and Maintenance Executives Society
Sr Nicky Lam
Chartered Institution of Building Services Engineers (Hong Kong Region)
Ir Dr Horace Mui
Energy Institute (Hong Kong Branch) & Institution of Mechanical Engineers (Hong Kong Branch)
Ir Chris Chong

Solar Energy Society of Hong Kong

Prof H. X. Yang

The Hong Kong Institution of Engineers (Electrical Division)
Ir Ben Lam

The Hong Kong Institution of Engineers (Gas & Energy Division)

Ir Dr Joseph Chi

The Hong Kong Institution of Engineers (Gas & Energy Division)

Ir Steven Chan

The Hong Kong Institution of Engineers (Gas & Energy Division)

Ir Derek Ng

World Green Organisation

Dr William Yu
Conference Programme 會議日程
09:00 – 09:30  Registration
ESG & Building Sustainability (Part I)
09:30 – 09:50
Opening Remarks & Keynote
Mr Tse Chin-wan, BBS, JP
Secretary for Environment and Ecology
Environment and Ecology Bureau, HKSAR Government
 
 
09:50 – 10:15
Whole Lifecycle Carbon Assessment for Buildings – A Way for Advancing Net Zero
Ir Dr Tony Lam
Director (Climate & Sustainability)


Arup



 
 
10:15 – 10:40
Experience Sharing of Our Way for Building Towards Decarbonization
Mr Hadfield Cheung
Assistant General Manager (Environmental & Sustainability)
Sino Estates Management Limited

 
 
ESG & Building Sustainability (Part II)
11:00 – 11:25
Charging Hong Kong's Future
Dr Kenneth K.M. Leung
Assistant Director (Air Policy Division)
Environmental Protection Department, HKSAR Government
 
 
11:25 – 11:50
Carbon Management and Green Finance
Dr William Yu
Founder & Chief Executive Officer
World Green Organisation
 
 
11:50 – 12:15
Diversified Local Renewable Energy Systems for Supporting the Zero-emission Buildings and Communities  
Dr Sunliang Cao
Assistant Professor (Department of Building Environment and Energy Engineering)
The Hong Kong Polytechnic University

 
 
12:15 – 12:40
HKGBC's Strategy in Driving the Building Industry to Advancing Net Zero
Ir Dr Cary Chan, JP
Executive Director
Hong Kong Green Building Council

 
 
Pathway to Carbon Neutrality (Part I)
14:00 – 14:25
DSD's Initiatives Towards Carbon Neutrality     
Ir Eddie Ma
Senior Engineer
Drainage Services Department, HKSAR Government
 
 
14:25 – 14:50
Carbon Neutrality from a Scientist's Perspective     
Mr Leung Wing Mo
Adjunct Professor (Department of Land Surveying and Geo-Informatics)


The Hong Kong Polytechnic University



 
 
14:50 – 15:15
Digitalization Road Towards Carbon Neutrality   
Ir Sammy Yeung
Chief Engineer
Electrical and Mechanical Services Department, HKSAR Government
 
 
Pathway to Carbon Neutrality (Part II)
15:35 – 16:00
Sustainability in Action: Moving Towards the Net Zero World
Mr John Liu
Head of Digital Service
Schneider Electric Hong Kong
 
 
16:00 – 16:25
Supply Side Initiatives Towards Carbon Neutrality
Mr Joseph Law
Managing Director (China)
CLP Holdings Limited
 
 
16:25 – 16:45
Closing Remarks & Keynote
Ir Eric Pang, JP
Director
Electrical and Mechanical Services Department, HKSAR Government