NEW IN 2022
Discover Unlimited Business Connections @ Smart Expo 365!
Imagine an online expo access that allows you to expand participation up to 365 days! Smart Expo 365 connects you with Retail and Building & Security solution providers and delivers latest innovations and hot topics all year long. Let's stay interactive, collaborative and productive anytime, anywhere!
The wait is finally over! Smart Expo 365 Online Platform is now open, join us to start exploring NOW!
*for registered exhibitors and buyers only
Play back of Webinar Sessions are now Available!
 
Environmental, Social and Governance (ESG)
Mr Kenneth Tsang, President,
International Facility Management Association (IFMA) Hong Kong Chapter

Extending Intelligence from Smart Homes to Smart Offices


Mr Patrick Yam, National Sales Manager,
Lutron GL Ltd.
*for registered exhibitors and buyers only
---
Why Smart Expo 365?
  
Meet Quality Business Partners


Offer flexible tools to find targeted industry partners



No Geographical Constraints


Bridge up potential business partners from the comfort of your couch anytime, anywhere despite travel restrictions

Community Engagement


Maintain community engagement to receive latest industry updates & trends
---
Who Should Join?
If you are suppliers of: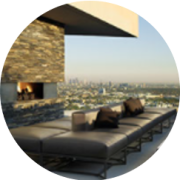 Building Technology,
Material & Decoration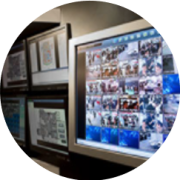 Security, Safety &
Fire Protection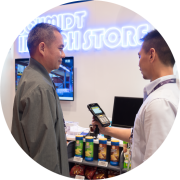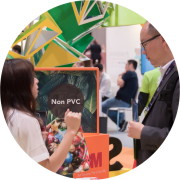 Retail Design &
In-store Marketing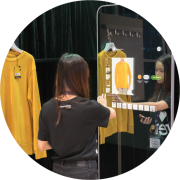 If you are sourcing for latest products and representing:
Administration
Hotel
Architecture
IT Management
Interior Design
Law Enforcement / Public Safety
Banking
Manufacturing
Contracting
Project Management
Consulting
Property Development
Developer
Property Management
Director / General Management
Retail
Distributor
Safety & Security Management
Engineering
Sales & Marketing
Facility Management
Surveyor
Government
System Installation
Healthcare Centre
System Integrator
Technician / Installer
And more!
---
What to Expect?
Digital Showroom
*applicable to exhibitors only
Flexible Filters
Online Meetings & Chatbox
Webinars & Workshops
Performance Statistics
Advertising & Sponsorship
Opportunities


There are more to explore and talk to our team NOW
for a tailor-made proposal to expand your business!

Kim Chan
+852 3187 5144


[email protected]

Nancy Lee
+852 3187 5787


[email protected]